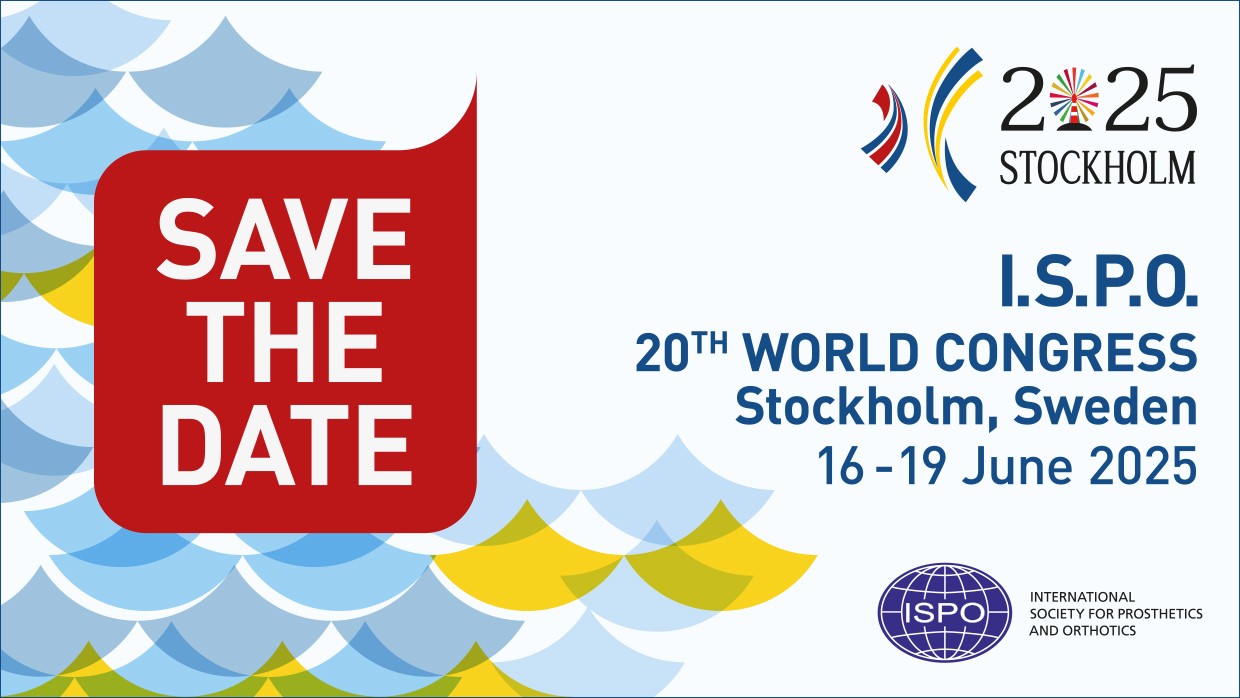 ISPO - Special Interest Group – Upper Limb Prosthetics (SIGULP)
Mueble, Business Center I, First floor
Description
All are welcome to this session that are involved with upper limb prosthetics, including technicians, physicians, researchers, students, surgeons, prosthetists and rehabilitation specialists. Upper-limb prosthetics has been identified as an area where patient numbers are low, guidance is limited, and clinicians are often distributed. At the last ISPO World Congress, it was proposed to initiate an International Upper Limb Prosthetics Special Interest Group in collaboration with ISPO, with the aim to benefit from clinical expertise and from research findings in an optimal way.
This special interest group strives to serve as a platform for further collaboration, and to increase exchange of knowledge. The group was seen as a place to identify common international themes, to share best practice, and to inform the focus for conferences.
We need your input, ideas and thoughts at this practical workshop-style session to help inform the following:
Website structure and content
Knowledge gaps
Contacts in each country
Groups to collaborate with
Upper limb topics/keynotes/etc. for international conferences
In addition to gathering your input, we aim to organize a face-to-face meeting at every ISPO World Congress to further explore ideas, collaborate and prioritize activities.
Alix Chadwell (UK), Corry van der Sluis (Netherlands), Liselotte Hermansson (Sweden), Sandra Ramdial (Canada), Kengo Ohnishi (Japan), Dick Plettenburg (Netherlands)
Presenter:
Corry K. van der Sluis
University of Groningen, University Medical Center Groningen, Department of Rehabilitation Medicine, Netherlands
Event Location
Mueble, Business Center I, First floor