08/05/2023
I.S.P.O. World Congress
International cooperation extended to 2029
The International Society for Prosthetics and Orthotics (ISPO) and Leipziger Messe are set to continue their 13 years of collaboration. In advance of the ISPO 19th World Congress, the two organisations have agreed to extend their existing cooperation agreement until 2029.
Martin Buhl-Wagner, Managing Director of Leipziger Messe and Claude Tardif, President of ISPO, signed the cooperation agreement shortly before the start of the ISPO 19th World Congress in Guadalajara. Other parties present at the signing were Klaus Ernst, Executive Director of Leipziger Messe, and Sandy Becker, ISPO Project Director. The signed agreement means that this highly successful collaboration has now been extended beyond the original contract expiry date.
Ever since OTWorld and the ISPO World Congress were held jointly in 2010, Leipziger Messe has been ISPO's global partner for organising and hosting the ISPO World Congress and accompanying industry exhibition. Leipziger Messe brings extensive experience to the table, thanks to its powerful cluster of medical industry events including OTWorld, the international Trade Show and World Congress for all manufacturers, dealers and service providers in the field of modern medical aids and equipment as well as the therapie LEIPZIG trade fair with congress for therapy, medical rehabilitation and prevention.
Every two years, the ISPO World Congress promotes global, interdisciplinary dialogue on scientific and technological developments in the medical aids and equipment sector.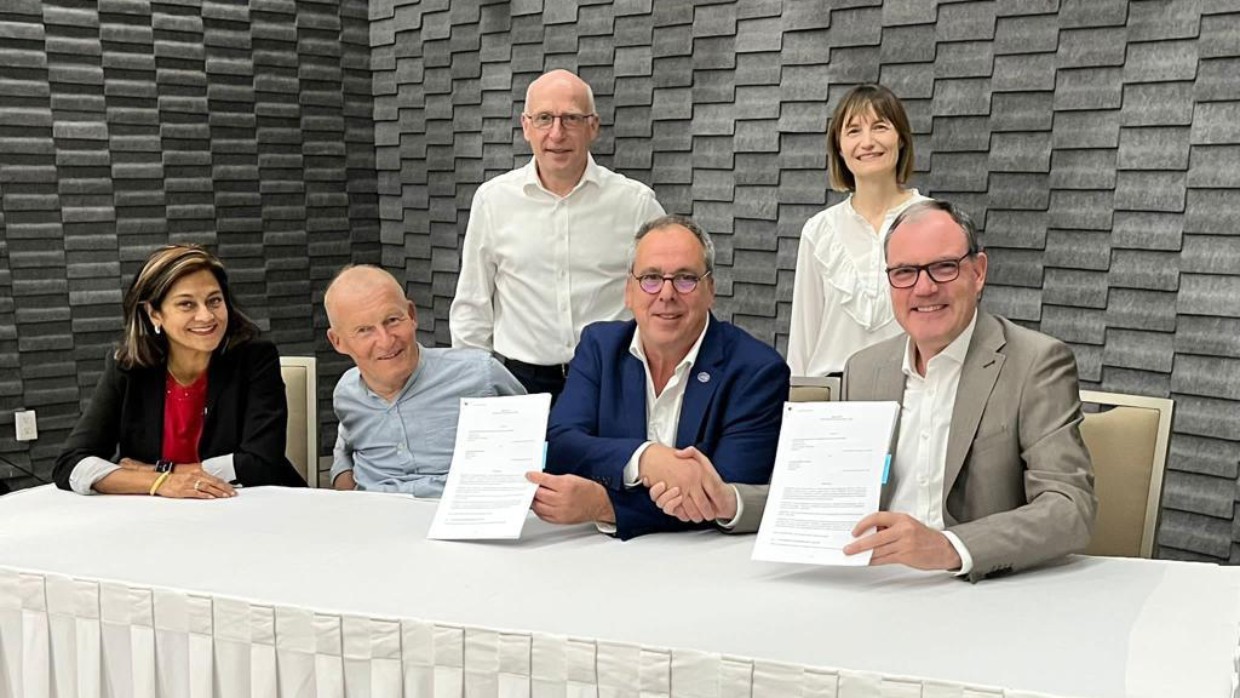 Back to all news