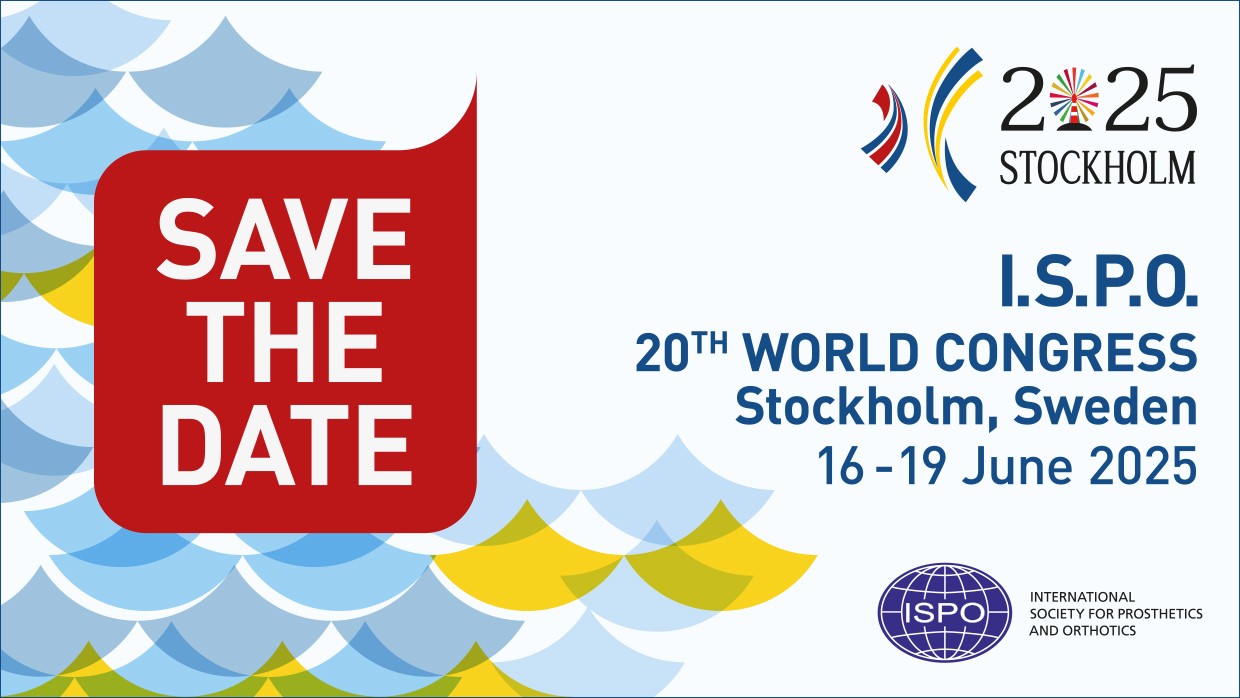 2.25 Assessment of stump-socket interaction load: Critical appraisal of state-of-the-art measurement techniques to quantify in-socket tissue stress and strain
Guadalajara 2, Ground floor
Description
Abstract
Prosthetic socket fit related discomfort and pain are among the most prevalent problems experienced by prosthetic users. Despite exciting developments in socket design and manufacturing, they remain a considerable challenge for the prosthetist. This is partly due to the fact that tissue load occurring inside the socket during use are complicated to quantify.
Over the years, measurement techniques have been developed to quantify tissue load and deformation within the socket, some with clinical application potential. These techniques include, amongst others, ultrasound, oximetry and pressure measurement, and numerical modelling for prediction.
These techniques assess different aspects of tissue load and response. Ultrasound can quantify tissue deformation and especially residual bone movement within the socket. Oximetry can be used to assess the oxygenation of the stump tissue, which is affected by load as it can influence blood saturation and perfusion. Finally, pressure and shear stresses at the stump-socket interface can be measured by dedicated sensors. Results from these techniques can be used to in image based finite element analysis, to better understand tissue mechanics and adaptation and guide socket fitting.
In this symposium, we'll critically discuss the state-of-the-art in the application of such technology to assess and improve socket fit. Questions to discuss are: 1) what is the current state of these techniques? 2) what is the validity of these assessments?, 3) what is the current clinical applicability? 4) what future development are required? Three experts in the field will deal with these questions based on their recent research results.
Statement of the objective / learning objectives
In this symposium the attendees
get insight in the state-of-the-art of several methods to quantitatively assess socket-stump interaction.
Critically discuss validity and potential clinical application of these methods with the presenters.
Chair:
Han Houdijk
Dept Human Movement Sciences, University Medical Centre, University Groningen, Netherlands
Presenter:
Event Location
Guadalajara 2, Ground floor